Are you on the lookout for a destination that seamlessly merges luxury with the allure of the desert? As a traveler, have you ever wondered if you could find a haven that caters to both your need for opulence and your thirst for adventure? Look no further, for La Quinta Resort and Club in Palm Desert holds the key to unlocking your perfect getaway. 
In the Resort you are offered accommodations that offer both comfort and authenticity. It's safe to say the Resort gives its best to every traveler and vacationer, promising an enchanting escape that addresses all your travel worries.
In this article, we will take you through the exciting journey to uncovering the enchanting features of this desert gem that makes it a destination of choice for those seeking an unforgettable desert escape.
A Luxury Resort Located In Coachella Valley:
Firstly, La Quinta Resort and Club is a luxury Resort located in the Coachella Valley of Southern California. It is surrounded by mountains and deserts and offers stunning views of the surrounding area. 
This resort also has a long and storied history, dating back to 1926. It has hosted many celebrities and dignitaries over the years and is a popular destination for weddings and special events.
What Makes La Quinta Resort and Club so Special?
Additionally, Many things make the Resort a special place. Here are just a few of the features that will make you want to come:
The location:
Located in the Coachella Valley, the Resort boasts warm weather, stunning scenery, and abundant sunshine, surrounded by mountains and deserts that provide guests with stunning views of the surrounding areas.
Luxurious Accommodations:
The Resort also boasts a collection of lavish casitas and suites that offer a retreat of unparalleled comfort. Each room is thoughtfully designed with a blend of contemporary sophistication and desert-inspired aesthetics. With private patios, exquisite furnishings, and panoramic views of the surrounding mountains, guests are enveloped in an atmosphere of opulence and tranquility.
The Amenities:
La Quinta Resort and Club has a wide variety of amenities to offer its guests. These include multiple pools, tennis courts, golf courses, a spa, and a fitness center. There are also several restaurants and bars on the property, as well as a variety of shops.
The Service:
The service delivery at the Resort is top-notch. The staff is friendly and attentive, and they are always willing to go the extra mile to make sure that guests have a memorable experience.
Historic Charm:
Rich in history, La Quinta Resort and Club has welcomed numerous notable guests throughout the years, including political figures and Hollywood stars. Additionally, most recently, the resort chose to host the full 16th season of the well-known ABC reality series The Bachelorette, further enhancing its appeal as a travel destination.
The resort's historic significance adds an air of intrigue and charm, inviting guests to connect with the past while creating their memories.
Spa and Wellness Haven:
 The Spa at La Quinta is a sanctuary of wellness and indulgence. Offering an array of treatments inspired by traditional healing practices and modern techniques, guests can indulge in massages, facials, and body treatments that restore both body and soul. The serene ambiance and breathtaking views of the Santa Rosa Mountains further enhance the spa's allure.
Culinary Delights:
Prepare your taste buds for an exquisite journey through the resort's culinary offerings. Guests can savor gourmet meals while taking in the stunning vistas that surround them.
Outdoor Adventures:
The resort captivates nature enthusiasts with a range of outdoor activities, inviting guests to embrace the beauty of their surroundings through guided hikes along desert trails and bike rides that offer breathtaking landscapes to soak in.
The Atmosphere:
La Quinta Resort and Club has a relaxed and luxurious atmosphere. It is the perfect place to escape the hustle and bustle of everyday life and relax in the desert sun.
Exclusive Events and Gatherings:
la Quinta Resort, and Club provides the perfect backdrop for unforgettable events, like a romantic wedding, a corporate retreat, or a family reunion. The resort's event spaces, with their stunning desert vistas and impeccable service, ensure that every occasion is a resounding success.
What Can Guests Do At La Quinta Resort and Club?
Also, There are many things that guests can do at La Quinta Resort and Club. Here are just a few ideas:
1. Relax by the Pool:
The Resort has several pools, including a swim-up bar and a pool with a waterslide.
2. Play a Round of Golf: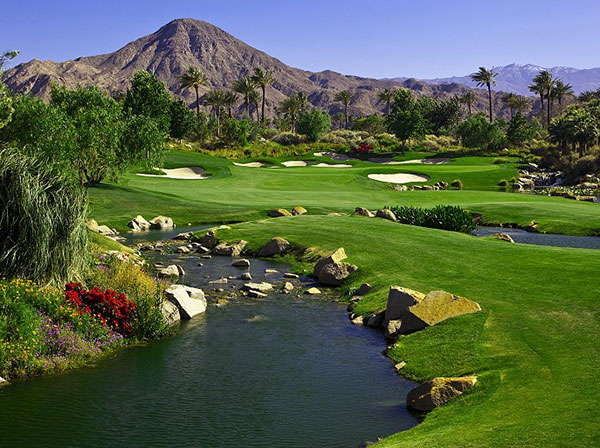 For golf enthusiasts, La Quinta Resort and Club is a dream come true. With five championship golf courses designed by legends like Pete Dye and Jack Nicklaus, the resort offers an unparalleled golfing experience.
3. Spend a Day at the Spa:
The spa at La Quinta Resort and Club offers a variety of treatments, including massages, facials, and body wraps.
4. Go Hiking or Biking:
There are several hiking and biking trails located near La Quinta Resort and Club.
5. Take a Day Trip to Palm Springs:
Palm Springs is a nearby city that is known for its mid-century modern architecture and vibrant nightlife.
Why Should You Book a Stay at La Quinta Resort and Club?
La Quinta Resort and Club stands as a testament to the allure of the Palm Desert, captivating the hearts of travelers with its desert elegance, world-class amenities, and a timeless blend of luxury and authenticity.
From luxurious accommodations to top-tier golfing, and rejuvenating spa experiences to culinary delights, the resort offers an array of features that beckon travelers to indulge in an unforgettable desert getaway.
Furthermore, the resort has something to offer everyone, from couples to families to groups of friends. With its stunning location, amazing amenities, and excellent service,  the Resort is sure to exceed your expectations.
More Than A Destination:
Finally, As the sun sets behind the rugged mountains, casting a warm glow over the oasis, it becomes clear that La Quinta Resort and Club is not just a destination; it's an enchanting escape that leaves an indelible mark on every soul. 
Book your stay today and start planning your escape to the desert!
Homes in PALM DESERT area
Palm Desert offers homes in various architectural styles, custom builds, and even raw land to build your one-of-a-kind dream home. If you want to know more about what's available to buy in Palm Desert, check out these luxury listings currently on the market with virtual showings.
Homes for sale around the Palm Desert Area