California is a state that is blessed with an abundance of natural beauty. From the snow-capped mountains of the Sierra Nevada to the endless beaches of the Pacific Ocean, there is something for everyone to enjoy the best outdoor activities in California.
Beneath the warm embrace of the Californian sun, a world of adventure, beauty, and exhilaration awaits you whenever you decide to take a walkout.
If you are looking for an adrenaline-pumping adventure, the outdoor activities in California has you covered. You can go whitewater rafting down the Merced River, skydiving over the Golden Gate Bridge, or rock climbing in Yosemite National Park. If you prefer something a little more relaxing, you can go hiking in the redwood forests, camping in the desert, or sailing on San Francisco Bay.
Whatever your choice may be, as usual, we are always excited to help you. This article is simply an invitation to a thrilling journey through some of the most spectacular outdoor activities that California has to offer. So, fasten your seatbelt, grab your hiking boots, and let's dive into the nature's playground of California. 
Hiking
Firstly, One of the best outdoor activities in California is Hiking is a great way to see some of California's most beautiful scenery. California is home to some of the most iconic hiking trails in the world, such as the John Muir Trail and the Yosemite Falls Trail. 
There are trails for all levels of hikers, from easy strolls through the park to challenging multi-day treks. Some of the best hiking trails in this beautiful country can be found in Yosemite National Park, Sequoia National Park, and Joshua Tree National Park.
Hiking is not just an outdoor activity but a great way to get exercise and enjoy the fresh air. In addition, it is a great way to connect with nature and appreciate the beauty of the outdoors.
If you're planning on hiking in California, be sure to pack the right gear. This includes sturdy hiking boots, sunscreen, a hat, and plenty of water. And don't forget to go with friends! It's more fun.
Camping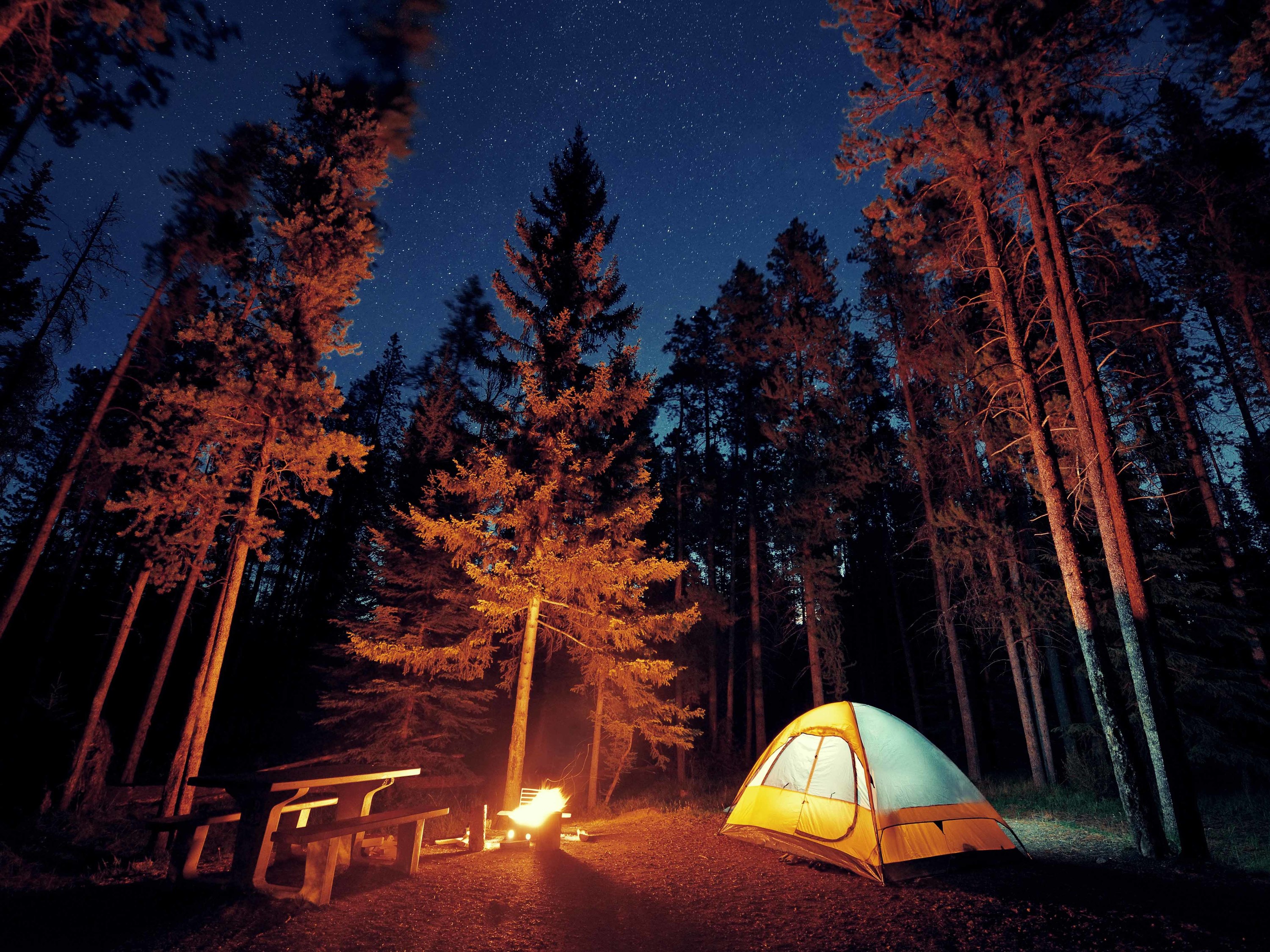 Secondly, Who doesn't love camping? There was no way we would have left it out of this list. 
Amazingly, there are countless campgrounds in California, from RV parks to backcountry sites. You can camp in the mountains, the desert, or the beach. There are even campgrounds that offer glamping options, so you can enjoy the best outdoors activities in California without giving up all of your comforts.
Regardless of the kind of campground you choose, camping in California is a gateway to reconnecting with the natural world and creating memories with friends and families.
Surfing
Thirdly, California's beaches are one of the best for surfing, from beginner waves to expert barrels. You can surf in the Pacific Ocean, the Gulf of Mexico, or even the Great Salt Lake. 
Surf schools in California offer lessons for beginners and experienced surfers to catch their first wave, providing a thrilling experience for both seasoned professionals and novices alike.
Surfing in California is more than a sport; it's a communion with nature, a dance with the tides, and a connection to the heart of California.
Rock Climbing
There must have been times you felt you have run out of ideas for outdoor activities. Well, you missed rock climbing! 
Fortunately, California has a wide variety of rock climbing, from easy slabs to challenging multi-pitch climbs. There are climbing areas all over the state, from Yosemite National Park to Joshua Tree National Park. Many climbing schools can even teach you how to climb safely.
With a supportive climbing community and stunning natural landscapes, rock climbing in California is an outdoor activity that promises not only physical challenges but also a deep connection with the beauty of the state's wilderness.
Wildlife Watching
California is home to a wide variety of wildlife, from bears and whales to dolphins and sea lions. You can go wildlife watching in the mountains, the desert, or even the ocean. There are many wildlife watching tours that can take you to see some of the most amazing creatures in California.
Here are some random suggestions! If you're interested in seeing bears, you can go to Yosemite National Park or Sequoia National Park. For whales, you can go whale watching off the coast of Monterey or San Diego. And if you're looking for dolphins and sea lions, you can go to La Jolla Shores or Morro Bay.
Biking
California is a great place to bike, with trails for all levels of riders. You can bike on the coast, in the mountains, or even in the desert. There are also many bike tours that can take you to some of the most scenic places in California.
Volunteer Work
If you are looking for a more meaningful way to enjoy the outdoors, you can volunteer for a conservation organization. There are many conservation organizations in California that need volunteers to help protect the state's natural beauty.
Volunteering for a conservation organization is a great way to give back to the community and to make a difference. You'll get to meet other people who share your passion for the outdoors, and you'll learn about the important work that is being done to protect California's natural resources.
Tips To Enjoying Your Outdoors Activities 
Embracing the best outdoor activities in California is a gateway to unforgettable experiences, hence, here are a few tips that can help you enjoy your adventure even more:
1. Be prepared for the weather. California has a Mediterranean climate, which means that it can be hot and dry in the summer and cold and wet in the winter.
2. Pack the right gear. Depending on the activity you are doing, you will need to pack different gear. For example, if you are hiking, you will need to pack hiking boots, sunscreen, and a hat.
3. Be aware of your surroundings. When you are outdoors, it is important to be aware of your surroundings. This means paying attention to the terrain, the weather, and the wildlife.
4. Lastly, leave no trace. When you are enjoying the outdoors, it is important to leave no trace. This means packing out all of your trash and respecting the environment.
If you have read this far then you can tell that California is a beautiful state with an abundance of natural beauty and endless outdoor activities to enjoy. 
Whether you are looking for a challenging hike, a relaxing sail, or a thrilling rock climb, you're sure to find something that you love. So get out there and explore the great outdoors of California!
Homes in PALM DESERT area
Palm Desert offers homes in various architectural styles, custom builds, and even raw land to build your one-of-a-kind dream home. If you want to know more about what's available to buy in Palm Desert, check out these luxury listings currently on the market with virtual showings.
Homes for sale around the Palm Desert Area